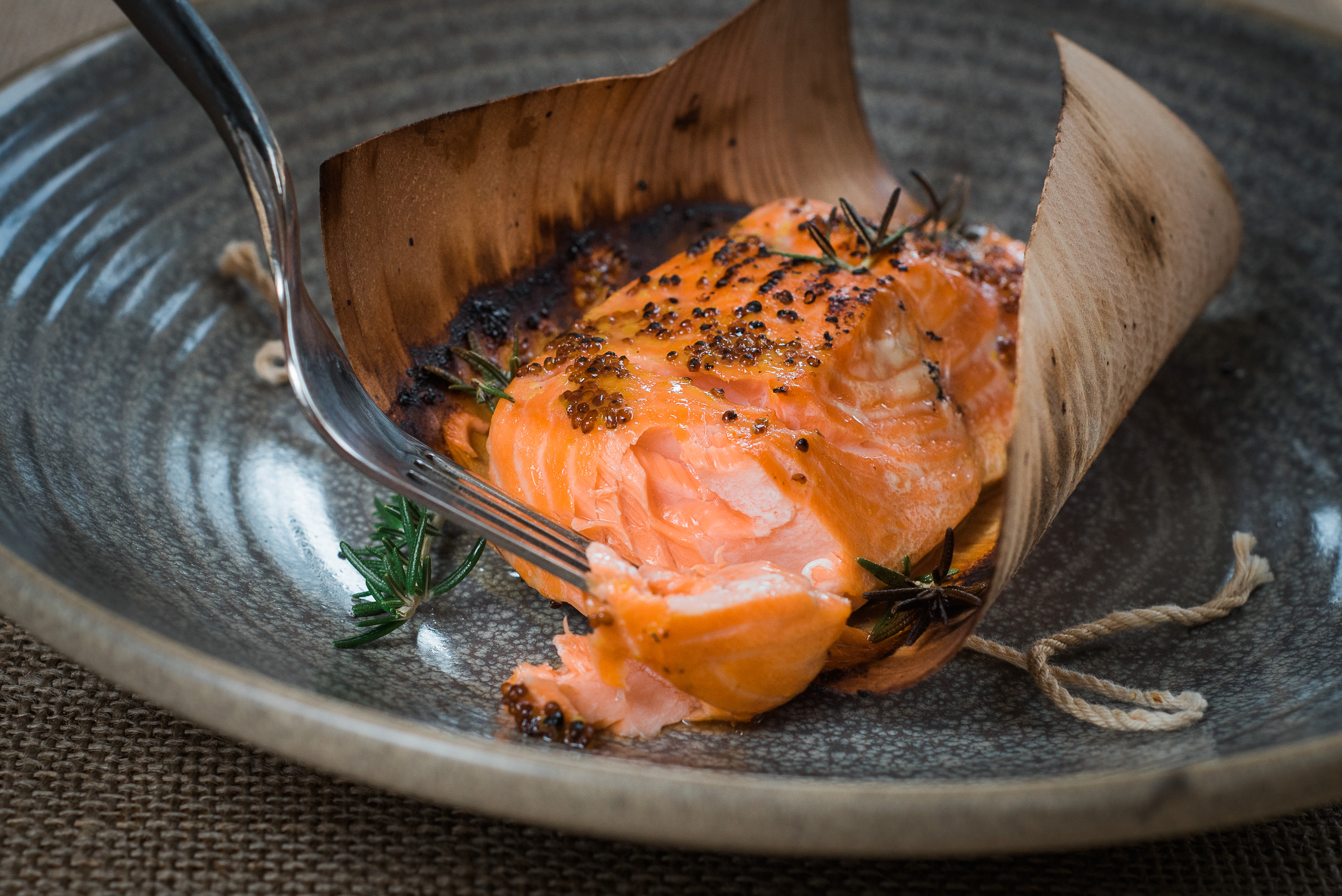 Cedar Wraps
Cedar wraps add a subtle smokey flavour to Freshwater King Salmon - available now
Mt Cook Alpine Salmon is not only devoted to producing a superior tasting salmon but we also provide culinary guidance and inspiration. The cooking process is a key opportunity to enhance and complement the unique taste and texture of our salmon.
Cedar wraps add a subtle smokey flavour during cooking, plus add a creative flair to the table. Cedar Wraps can be used to grill, bake or steam salmon by following our three easy steps:
1 – soak & season
Soak cedar wrap in water for 30 minutes. Oil one side of the cedar paper and season salmon with salt and pepper.
2 – flavour & roll
Place the salmon on top of the cedar wrap and add preferred choice of flavourings. Roll up and tie with twine.
3 – cook & enjoy
Cook in a preheated oven at 225°C for 15 minutes, or BBQ – keep a spray bottle of water in case the wood catches light!
Available in our online shop – Buy now