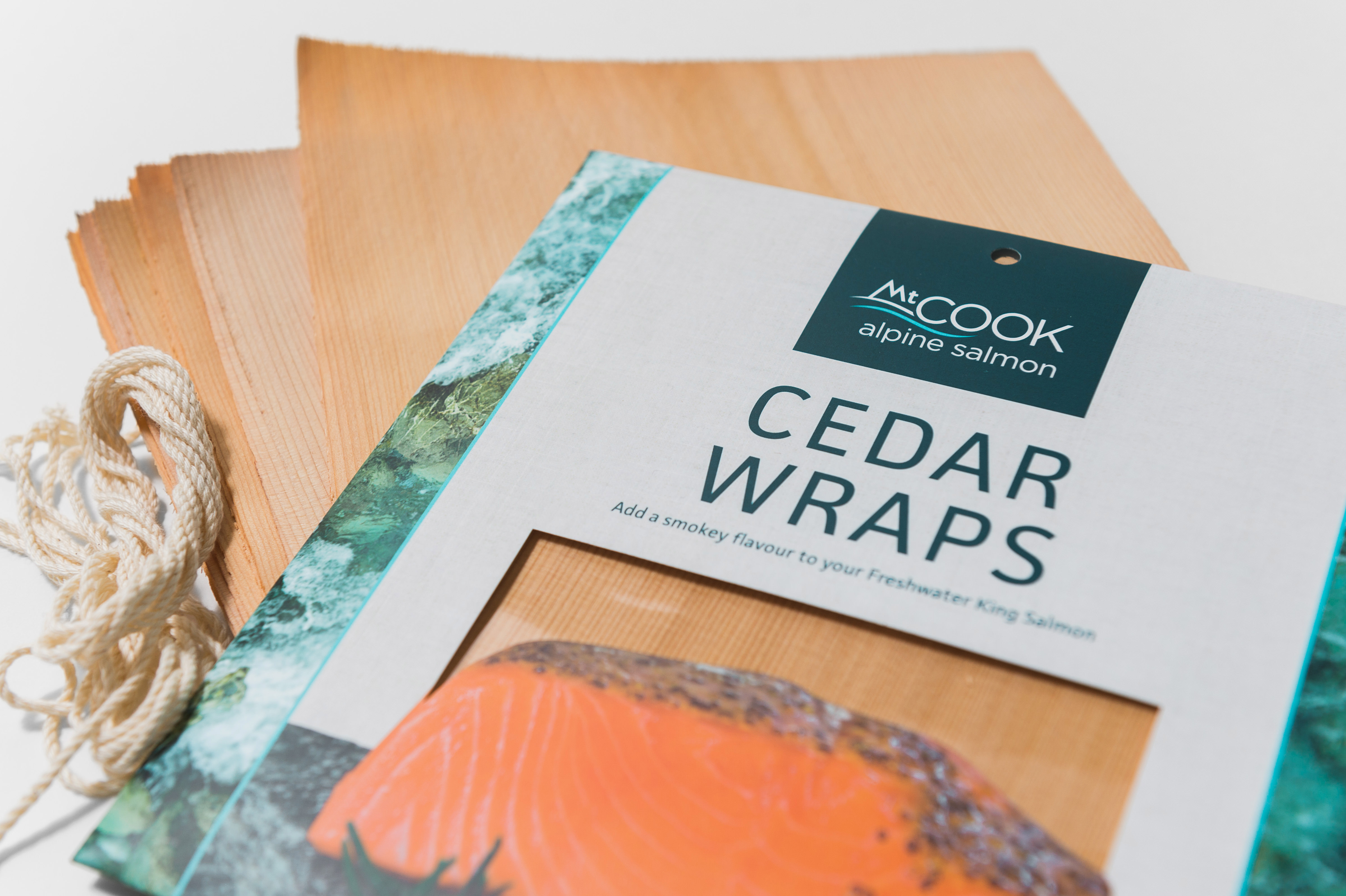 Cedar Wraps
VIEW FULL SCREEN
Mt Cook Alpine Salmon is not only devoted to producing a superior tasting salmon but we also provide culinary guidance and inspiration.
Cedar wraps add a subtle smokey flavour during cooking, plus add a creative flair to the table.
Pack contains x8 wraps, and twine.
RETURN TO ALL PRODUCTS
$16.00
NOTES
Cedar Wraps can be used to grill, bake or steam salmon by following our three easy steps:
1 – soak & season Soak cedar wrap in water for 30 minutes. Oil one side of the cedar paper and season salmon with salt and pepper.
2 – flavour & roll Place the salmon on top of the cedar wrap and add preferred choice of flavourings. Roll up and tie with twine.
3 – cook & enjoy Cook in a preheated oven at 225°C for 15 minutes, or BBQ – keep a spray bottle of water in case the wood catches light!
DELIVERY
We can deliver from Tuesday through to Friday. Saturday delivery is also available, however not to Rural addresses. To check the delivery information for your address, please click here.
Orders that are received by 4pm are able to be dispatched the following day. Any orders received after 4pm will not be eligible for following day dispatch. Please remember to select your preferred delivery date at the checkout.
We use an overnight service with delivery by 9:30am to main business addresses. Some Rural, Non-Urban & Residential deliveries may take longer.
Shipping is calculated during checkout
OUR SALMON
Freshwater King Salmon
– Clean, subtle taste
– Delicate texture
– Rich in healthy Omega 3
– Responsibly farmed and hand fed
To find out more about this very special fish – click here