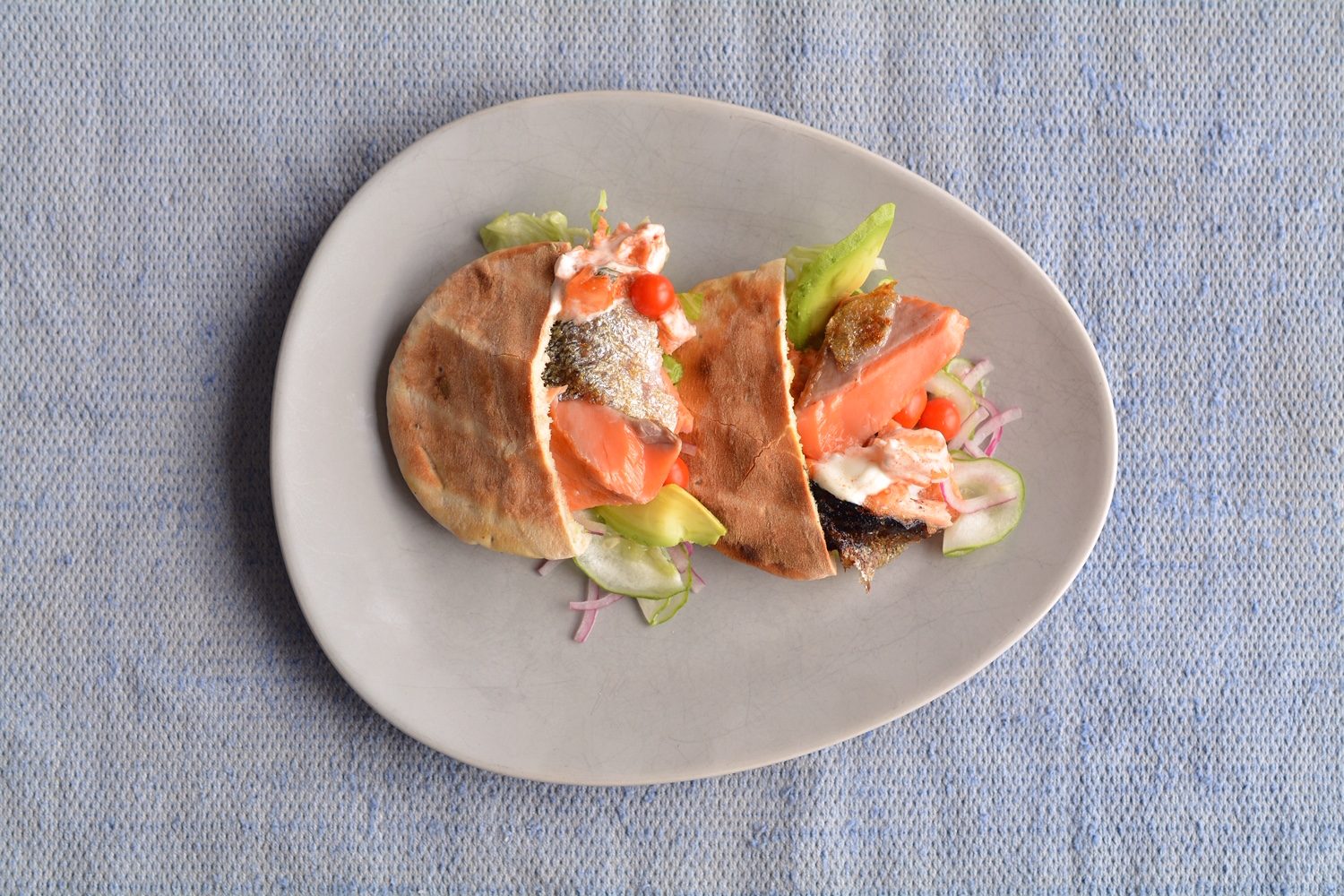 Gut Health Pita
Fermentation and its possible health benefits is a trend often written about in recent times. Regardless of any health properties, it is a great way to store excess food, particularly vegetables. Best of all it adds a little zing to meals and just tastes great!
Ingredients
4 x 100g Mt Cook Alpine Salmon (skin on)
4 x pita bread (or any bread or wrap)
1/2 cup x skyr yoghurt
50g x kimchi (alternatively you can use sauerkraut or any other fermented vegetable)
1/3 cucumber, thinly sliced (or radish, carrot or daikon)
1/4 x red onion, thinly sliced
1 tbsp x rice vinegar
1 tbsp x honey
A pinch x salt
1/2 avocado, sliced
1 handful x cherry tomatoes
1 handful x lettuce (or any salad greens)
1 tbsp x LSA (alternatively add your favourite nuts & seeds)
Yoghurt smooths out the aggressive spice and garlic overtones in kimchi allowing the grilled salmon and salad items to hold their own in this sandwich.
Method
Combine the cucumber, onion, vinegar, honey and salt. Set aside.
Combine the yogurt and chopped kimchi to taste.
Toast the pita bread and cut in half.
Pan fry the salmon taking extra care to crisp up the skin.
Fill the ½ pitas by layering in the salad items, then pickles, salmon and yogurt dressing. Finally sprinkle with LSA and serve.
Tip: Crisping the salmon skin creates a 'bacon like' effect.