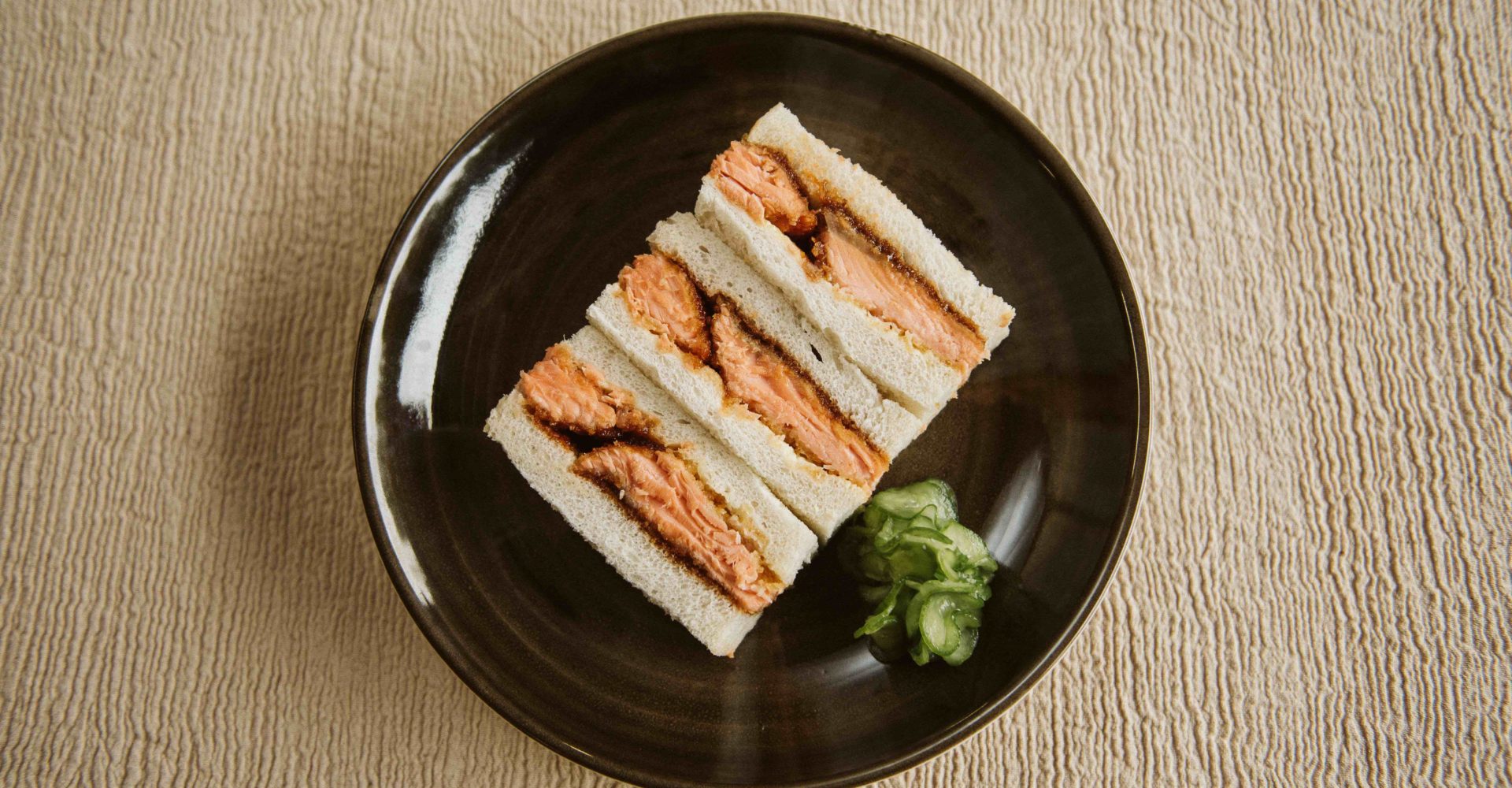 Katsu Sando
This is Japanese comfort food at its finest.
Katsu refers to a cutlet, in this case Salmon in our homage to this uniquely Japanese sandwich. Various versions of Katsu sauce are found in many different styles of food throughout Japan. All lend themselves to a satisfying late night snack.
Serves 4
Ingredients
400g Salmon
8 slices white toast or cut bread
Butter
Salt
1 egg
1 tbsp flour
Panko bread crumbs
1/2 cup oil
Method
Divide the salmon into four 100g slices, season with salt, dip in beaten egg, dip in flour and coat with panko bread crumbs.
Shallow or deep-fry in oil until golden. It is important to 'just' brown the panko so as not to overcook the salmon.
Place the salmon slices between slices of buttered bread with some katsu sauce.
Cut off crusts, cut into three 'finger' sandos and serve with quick pickles.
KATSU SAUCE HACK
1 tsp brown sugar / 2 tbsp mirin /1 tsp minced garlic / 3 tbsp ketchup / 1 tbsp Japanese soy sauce / 2 tbsp Worcestershire sauce
Dissolve sugar in mirin over heat. Cool and add other ingredients.
QUICK PICKLES
1 cup sliced cucumber / 1 tsp salt /2 tsp rice vinegar
Combine and sit for 20 mins. Drain excess moisture off. Serve on side of sando.