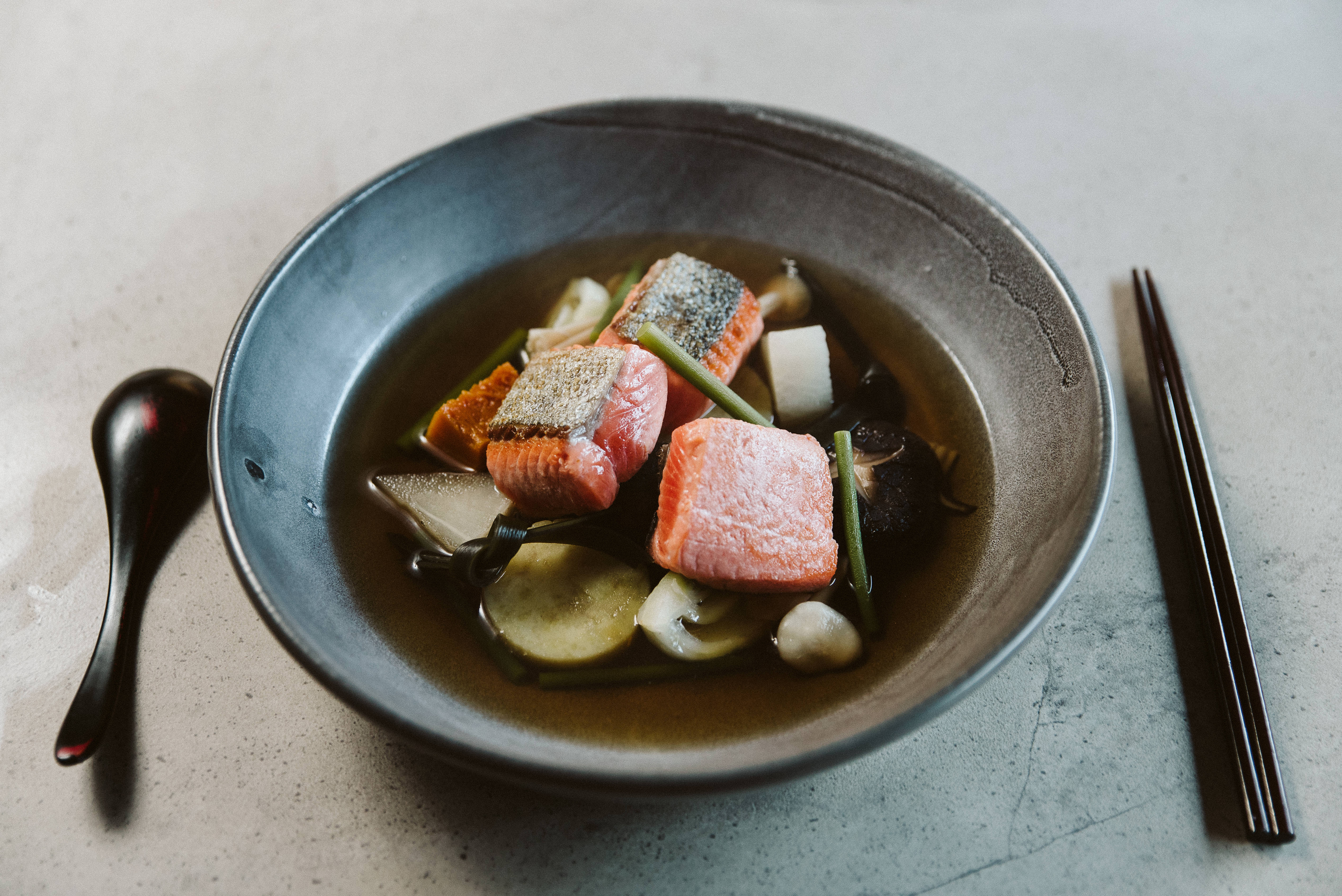 Kanto Oden
A traditional deconstructed stew originally from the Kanto region of Japan. Best made by combining fish, starchy vegetables and aromatics. The backbone of Oden is a well constructed dashi stock.
Serves: 4
Ingredients
4x75g Mt Cook Alpine Salmon
4×1" thick rounds of kumara
4×2" thick cubes of swede
4×2" thick quartered rounds of daikon
8×3" sticks of green onion
4x lengths of bok choy
¾ cup Japanese soy sauce
¾ cup mirin
salt
Method
1. Sear the salmon portions and set aside
2. Heat the dashi with the soy sauce and mirin (correct the seasoning with the salt)
3. Add the root vegetables in order of 'hardness' in 10 min intervals
4. Simmer for approximately 60', add the green vegetables and simmer for a further 3-5 mins, add the salmon, shiitake and konbu and then rest for 5 mins
5. Serve with a side of karashi (Japanese mustard) and shichimi (Japanese spice mix)
DASHI STOCK
8 cups cold water / 40g bonito flakes / 40g dried konbu (kelp) / 8 dried shiitake mushrooms
Combine ingredients and slowly bring to the boil removing the konbu just before the dashi comes to full boil. Remove from the heat and allow the bonito to settle. Skim off foam. Strain into oden pot. Reserve the shiitake and konbu after rinsing in cold water.