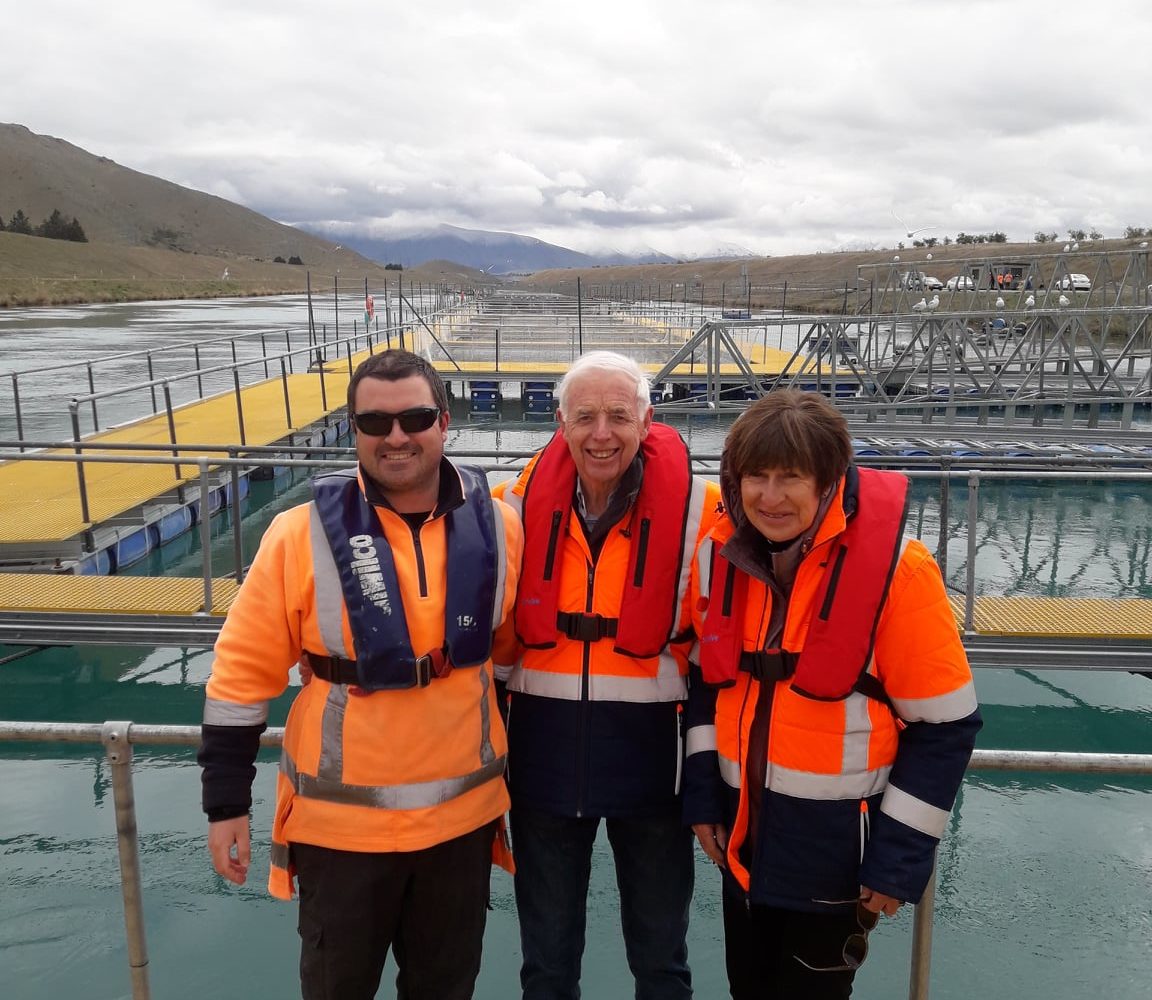 Remembering Sir Eion Edgar
Remembering Sir Eion Edgar
The team at Mt Cook Alpine Salmon are deeply saddened by the passing of the company's former director and one of its largest shareholders, Sir Eion Edgar. Sir Eion passed away on June 14, 2021 at the age of 76.
An early investor in the company, Sir Eion had a huge role in guiding the business from its early entrepreneurial days through to the organisation it has now grown into. His commitment and contribution to Mt Cook Alpine Salmon helped it through some difficult times, for which we will be forever grateful. A staunch supporter and loyal advocate of the company, he will be greatly missed.
It's hard to enumerate everything Sir Eion was involved in, his achievements and the impact he had on the lives of New Zealanders, as the list is long. He served as president of the New Zealand Olympic Committee, Chancellor of University of Otago, chair of the Forsyth Barr Group, director of the Reserve Bank among many other positions. He was knighted in 2009 for services to education, business and sport. He also played a critical role in the development and funding of Forsyth Barr Stadium and the Edgar Sports Centre in Dunedin – the largest single-building indoor sports arena in the Southern Hemisphere. Sir Eion earned many awards and accolades for his philanthropy, including NBR New Zealander of the Year 2004, Senior New Zealander of the Year in 2010 and being inducted into the Business Hall of Fame. He was also the founding benefactor and chairman of Otago University's internationally renowned Edgar Diabetes and Obesity Research Centre.
However, what we will remember most about Sir Eion was his big heart, his infectious enthusiasm and unwavering positivity. His battle with cancer epitomised his courage in facing life's challenges with a smile.