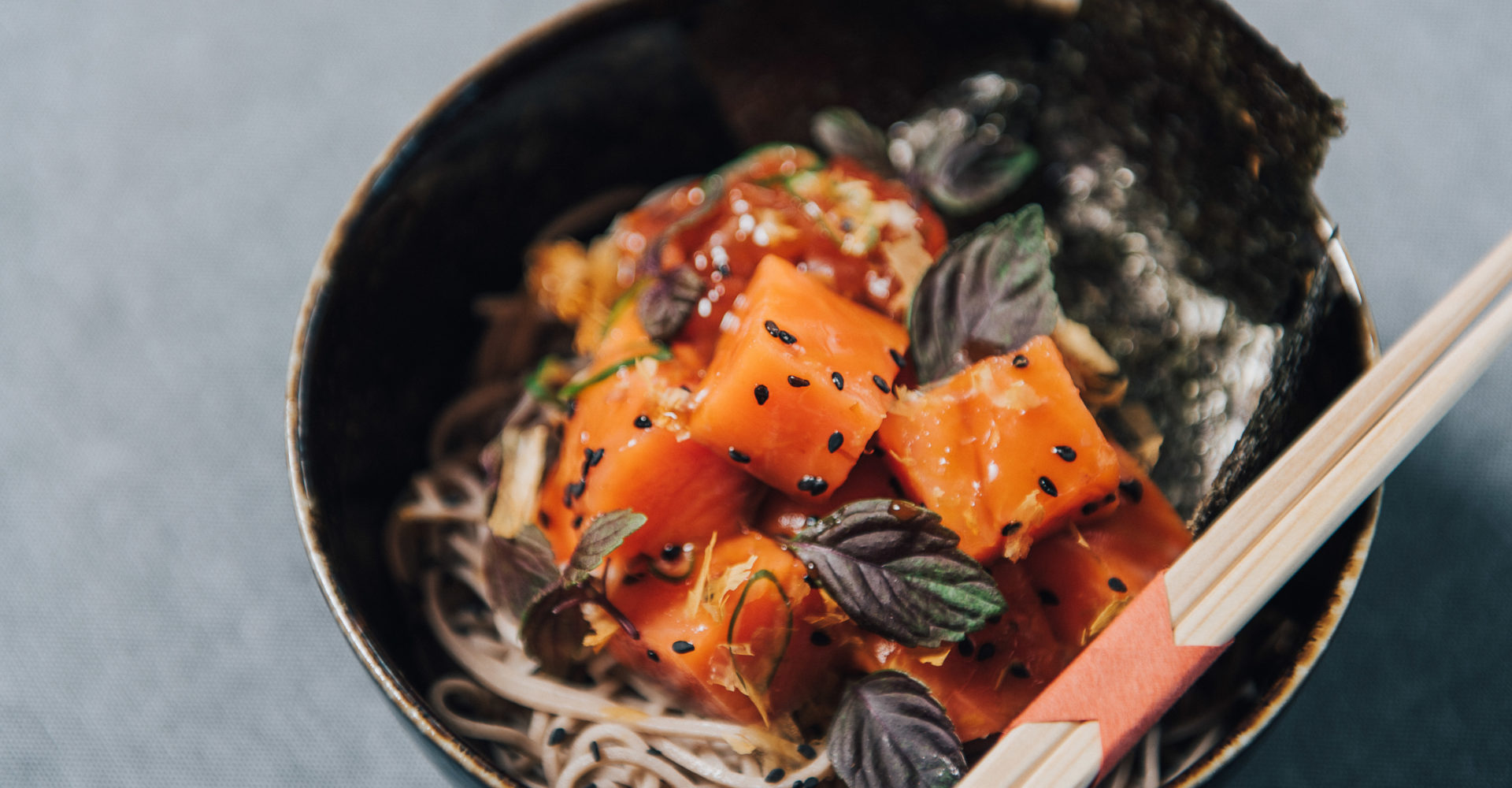 Poké Bowl Inspiration – The Soba Bowl
Bored with rice based poké bowls? Try soba noodles as a base and add Japanese flavours of shiso and black sesame seeds.
Ingredients (for 1 serving)
Amounts can be adjusted to your liking and can be increased to serve more people
Mt Cook Alpine Salmon (approx 80g for 1 person)
1 Tablespoon Mt Cook Alpine Salmon Poké Sauce
Black sesame seeds
Shisho leaves
Green onion
Lemon zest
Soba noodles
Nori sheet
Method
Toss 80g of dices Mt Cook Alpine Salmon with the black sesame seeds, shisho leaves, green onion & lemon zest to taste
Mix in 1 tablespoon of Mt Cook Alpine Salmon Poké Sauce
Serve on a bed of soba noodles
For a touch of luxury, add a dessert spoon of caviar from the Aoraki caviar range.