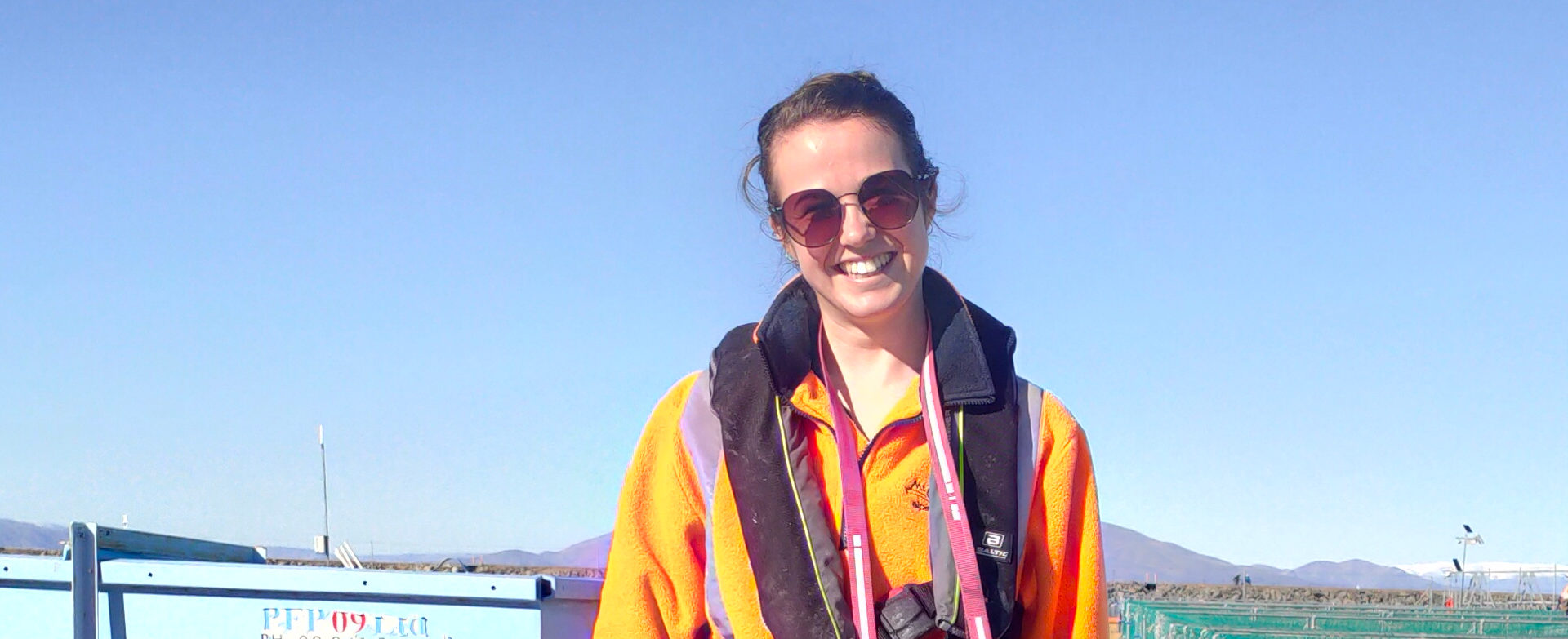 People of Mt Cook Alpine Salmon – Mikayla
Mikayla has worn a few different hats in her time with Mt Cook, now she's our Environmental Technician. Recently, we caught up with her for a chat.
What were you doing before you came to Mt Cook?
Prior to working for Mt Cook Alpine Salmon, I was studying marine science at the University of Waikato.
What is your role & what do you love most about it?
I have had a couple of roles within the company; Aquaculture Farmer, Hatchery Manager and now I'm the Environmental Technician. I love this position because it's so diverse. I have the perfect balance of hands on field and farm work while still being able to hide in the office from the infamous Twizel frosts. Each day presents a new problem to solve, a new challenge and that keeps me pretty well entertained!
Can you recall a magic moment while working out on the farm?
As cheesy as it sounds, some of the best moments I've had here have been all the laughs with the crew. When it's freezing cold, and everyone's drenched trying to spawn some big broodstock, you'd think it could be a pretty dull vibe. But we all just get stuck in, have a good laugh and find the fun in the uniqueness of what we're doing!
What do you love about where you live?
Without a doubt, the views. Looking out over Lake Pukaki and Mt Cook each day is hard to beat.
What is your favourite way to eat our salmon?
It's got to be my Friday night, cold smoked salmon & cheese platter with a cider in hand!
What do you hope for people who purchase our salmon?
Very simply, I hope they enjoy it.  We love what we do and what we produce, but so few people actually get to see the full story behind a fillet of salmon to appreciate it in the same way.
Interested in joining the Mt Cook Alpine Salmon team?
Check out our careers page to find out more.