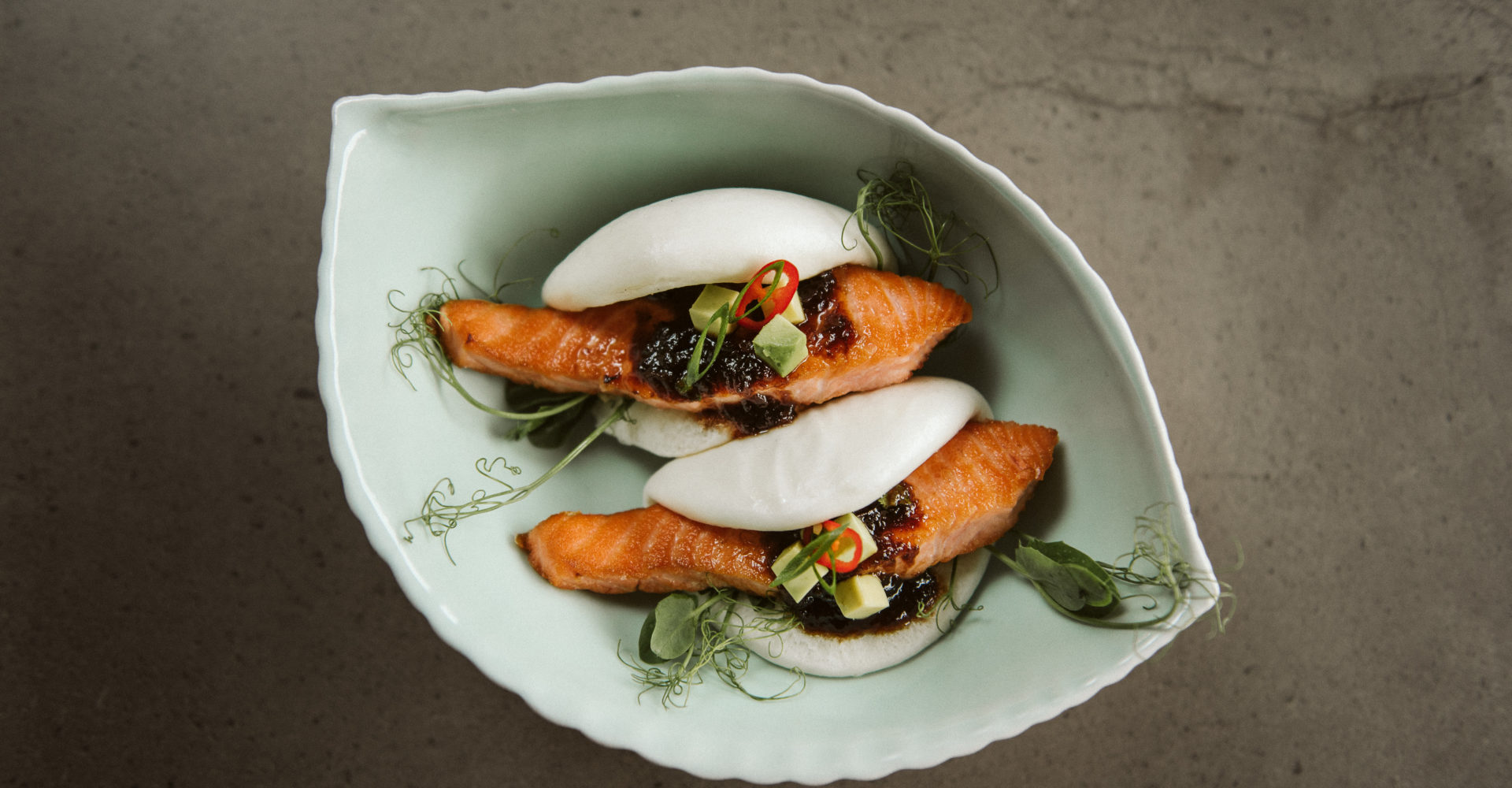 Salmon Bao Buns Two Ways
Now that bao buns are commonly available* pre-made and frozen they can become an easy lunch or quick snack.
Our Thai influenced sauce will hold in the fridge for several weeks and the hoisin mayo is a fast throw together. *Bao Buns are available in most supermarkets or Asian grocery stores.
Ingredients
400g boneless Salmon
8 pre-made frozen Bao buns
baby lettuce
avocado
red chilli
hoisin sauce
Method
Steam bao buns until warmed through (in a steamer, or you can microwave)
 Sear ½ inch slices of salmon to medium rare
Thai Sticky Bao Buns: Stuff the buns with salmon, baby lettuce, avocado and chilli. Drizzle with Thai sticky sauce
Hoisin Mayo Slaw Bao Buns: Stuff the buns with salmon, vegetable slaw and a teaspoon of hoisin sauce
THAI STICKY SAUCE 1 clove minced garlic / 1 Thai chilli / 1 tbsp fish sauce / 1 tbsp tamarind paste / juice of 1 lime / 1 tbsp palm sugar / 1 tbsp water.  Combine ingredients in a pan and reduce until sticky.
VEGETABLE SLAW 1 cup of julienne carrot, daikon, broccoli, Chinese cabbage / 1 tsp sesame oil / 1 tbsp hoisin sauce and 1 tbsp mayonnaise. Combine the ingredients.