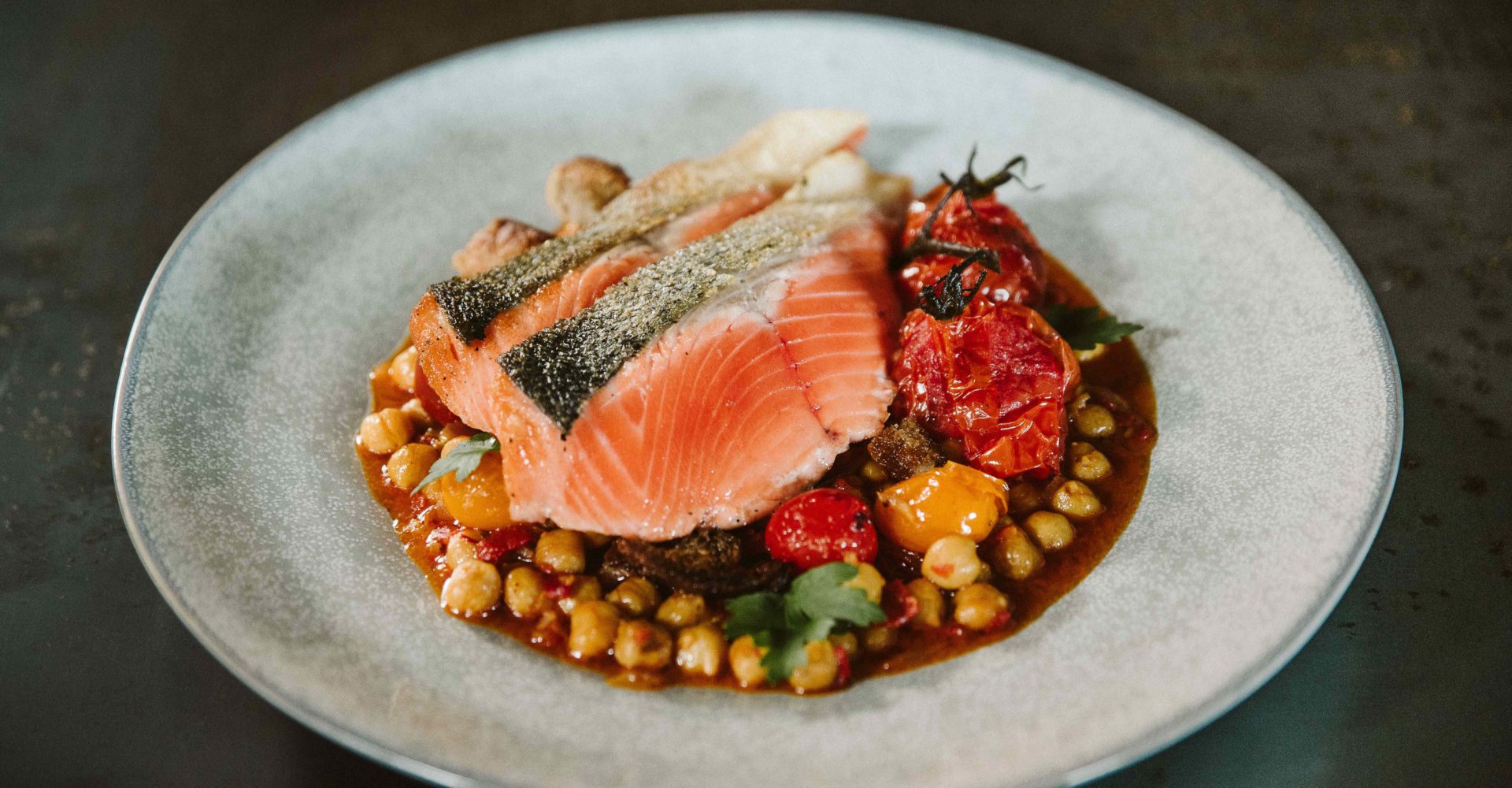 Marmita of Alpine Salmon and Chickpeas
Marmita refers to the big pot used to make a stew in Spanish cuisine. Adding chickpeas to the classic Spanish flavours of tomato, garlic, paprika and saffron makes a hearty but light single pot meal for the colder months.
Serves 4
Ingredients
4 x 125g boneless salmon
400g cooked chickpeas
½ cup fine diced onion
3 cloves of minced garlic
½ cup white wine
1 ½ cup chopped tomatoes
a pinch of saffron
1 teaspoon sweet paprika
1 tablespoon olive oil
Method
Sweat the onions, garlic and paprika in the olive oil on a low heat.
Add the wine and saffron and simmer for a couple of minutes.
Add the tomatoes and chickpeas. Simmer for a further 5 – 10 minutes.
Adjust seasoning.
Season the salmon and cook until rare / medium rare in a hot pan. Place on top of chickpeas stew to finish cooking.
Serve with a side of braised Cavelo Nero or kale.