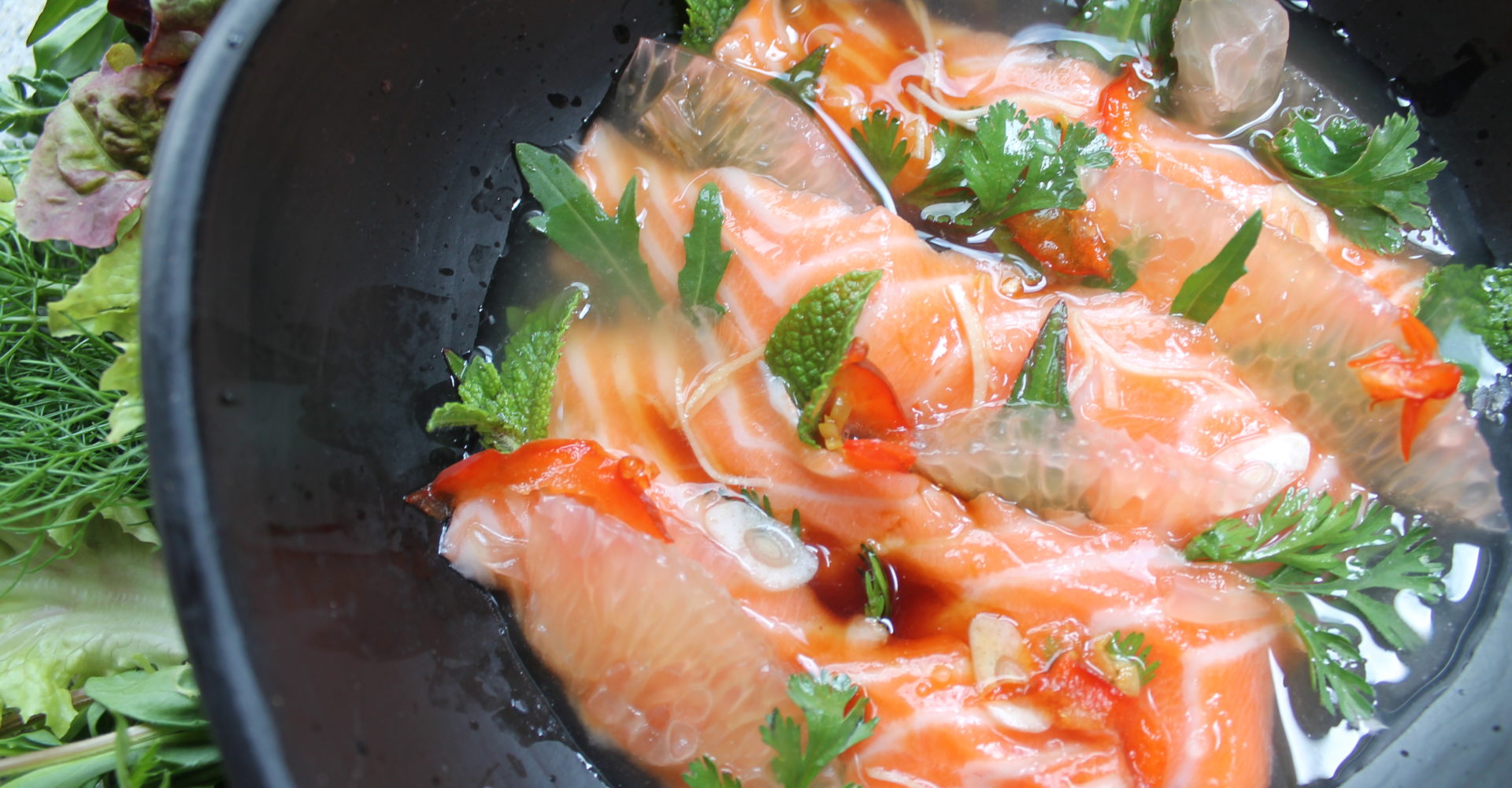 Tiradito
This is a Peruvian dish that has evolved from local ingredients with an influence from the Japanese immigration wave in the late 1800's.
It has borrowed some beautiful sensibilities from both South American Ceviche and Japanese Tataki. The Tigers Milk dressing will keep happily in the refrigerator for a couple of weeks.
Makes 4 appetisers
Ingredients
200g boneless salmon
Mt Cook Alpine Salmon Tosa sauce*
1 x tablespoon picked mint leaves
1 x tablespoon picked coriander leaves
1 x pomelo or sweet grapefruit segmented 
Method
1. Slice the skinless, boneless fillet into 4mm thick slices
2. Lay onto plate and sprinkle with the coriander and mint leaves.
3. Garnish with a few pomelo segments.
4. Dress with the Tigers Milk dressing.
Tigers Milk Dressing
3 tablespoons of Mt Cook Alpine Salmon Tosa sauce*
10 mm cube of peeled fresh ginger
1 clove of peeled garlic
Juice of 1 lime
1 tablespoon of water
1 teaspoon palm sugar ( or brown sugar)
2 drops of sesame oil
1 hot fresh chilli
Blend together.
*Mt Cook Alpine Salmon Tosa sauce is available at: Farro Fresh, BV Gourmet, Raeward Fresh and the Mt Cook Alpine Salmon shop at Lake Pukaki.