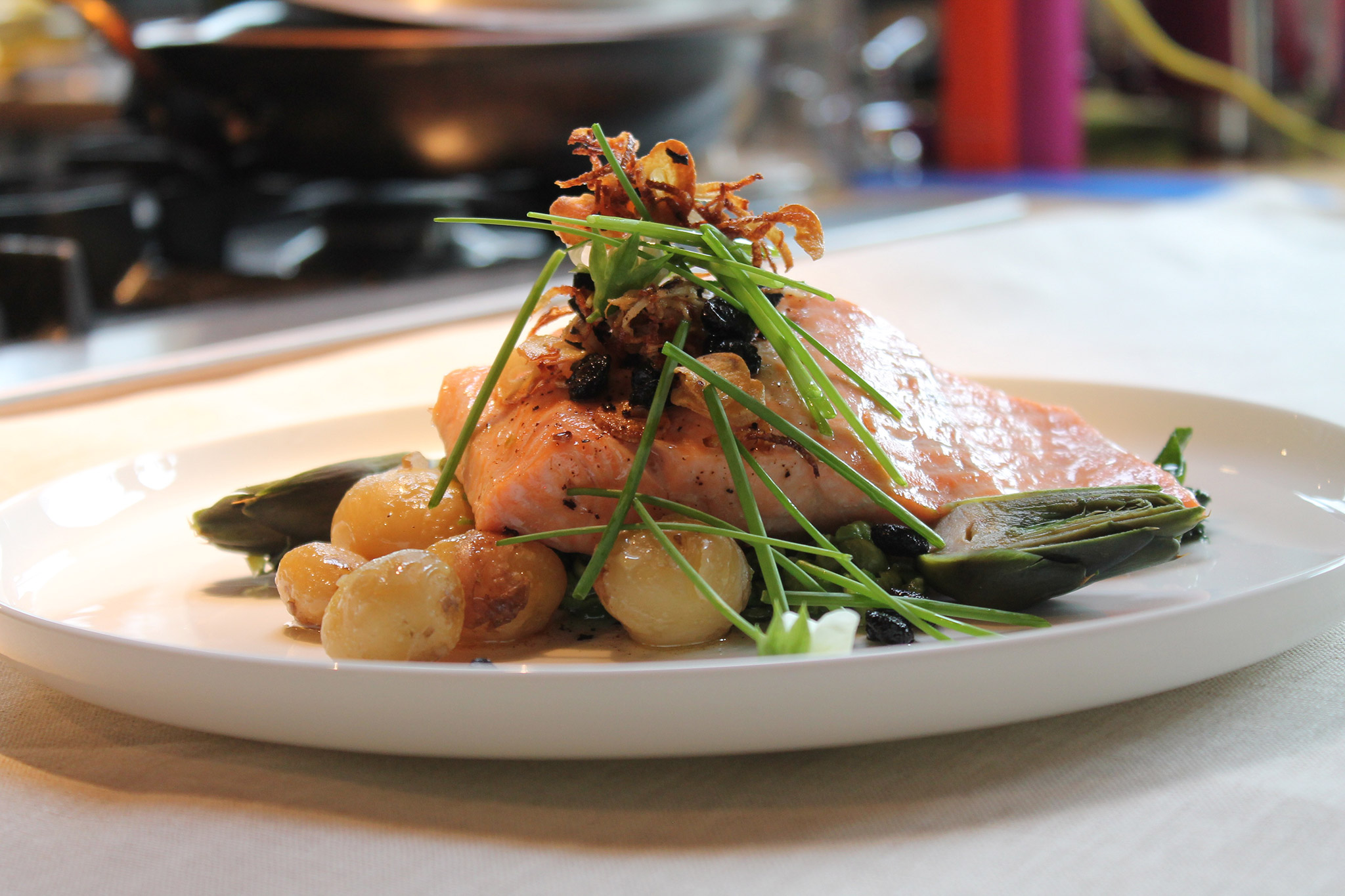 Steamed Mt Cook Alpine Salmon, Sizzling Preserved Black Beans and Ginger
Smoking hot, fried, preserved black beans, garlic and ginger provide a salty fragrant foil to the silky taste and texture of steamed Mt Cook Alpine Salmon.
Early summer vegetables balance the dish creating a light lunch or dinner. Potatoes and butter provide a western touchstone to what is an essentially Chinese dish.
Servings: 4
Ingredients 
4 x 140gm supreme cut portions of Mt Cook Alpine Salmon
Hot Oil Seasoning
1 tablespoon julienne of fresh ginger
4 cloves of slivered garlic cloves
1 tablespoon of salted black beans
1 tsp sesame oil
1 tablespoon rice bran oil
1 tablespoon of clarified butter
Peas, beans, artichokes, new potatoes, lightly cooked and tossed in whole butter
Method
1) Season the salmon lightly with salt 30 minutes before steaming
2) Steam for approximately 13 minutes. Then plate with vegetables
3) Sauté the ginger and garlic in hot oil until golden. Add beans and butter
4) Pour immediately over the plated salmon and vegetables. Garnish with chive battons or chopped green onion