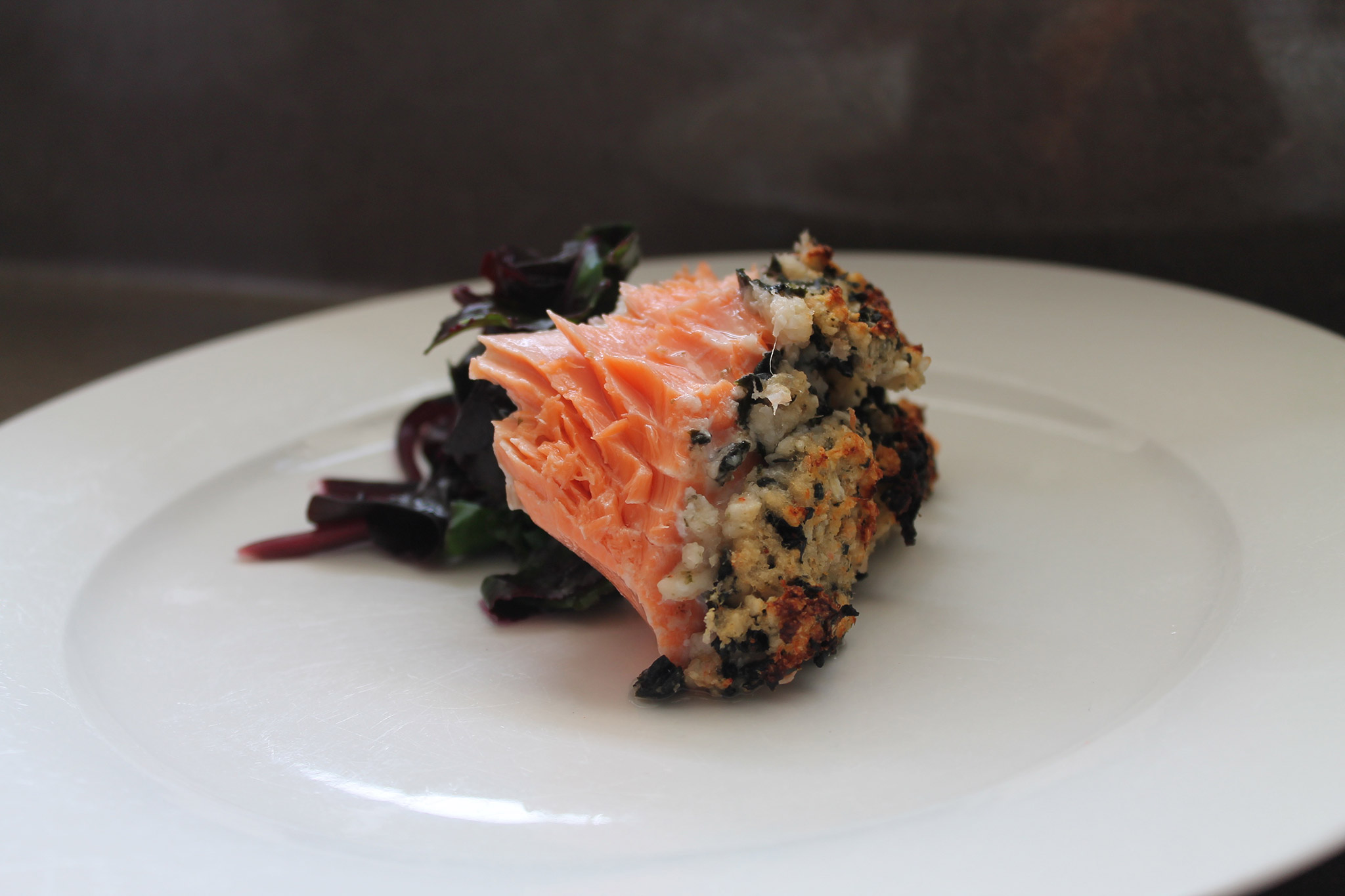 Son-in-law Salmon with Sushi Crust
Longtime Mt Cook Alpine Salmon employee Rick Ramsay used to take an annual sojourn to see his daughter in the UK. He always brought some fillets of Mt Cook Alpine Salmon. Packed frozen, they endured the 32 hour flight and arrived ready to use.
Rick's English son-in-law, Karl Rivett, is a mad keen foodie and had enjoyed cooking with Scottish Atlantic salmon, that is until he received his first Mt Cook Alpine Salmon fillet.
"It has the most amazing colour, and when you open the bag its not sitting in a puddle of water…it's perfect even after a long flight."
Karl has developed his own recipes over the years; a couple, use the simple philosophy of  "putting everything in the food processor, whip it up and away you go."
The Rivetts have recently moved to Twizel with their young son. Karl says that it was always his wife's intention to come back home, "…and I was up for the adventure." After tasting his salmon dish we think they might have moved back to be closer to our salmon.
Ingredients
1 side (fillet) of Mt Cook Alpine Salmon
5 sheets of sushi nori
2 tablespoons of pickled ginger
200g cooked prawns
60g prawn crackers
1 tablespoon sweet dark soy sauce
Method
1) Season both sides of the Salmon and place on a greased baking tray
2) Place all the ingredients for the crust together in a food processor and mix together, looking for a crumb-like texture
3) Cook in a preheated oven at 200C for about 20 minutes or until the fish is cooked and the crust golden brown