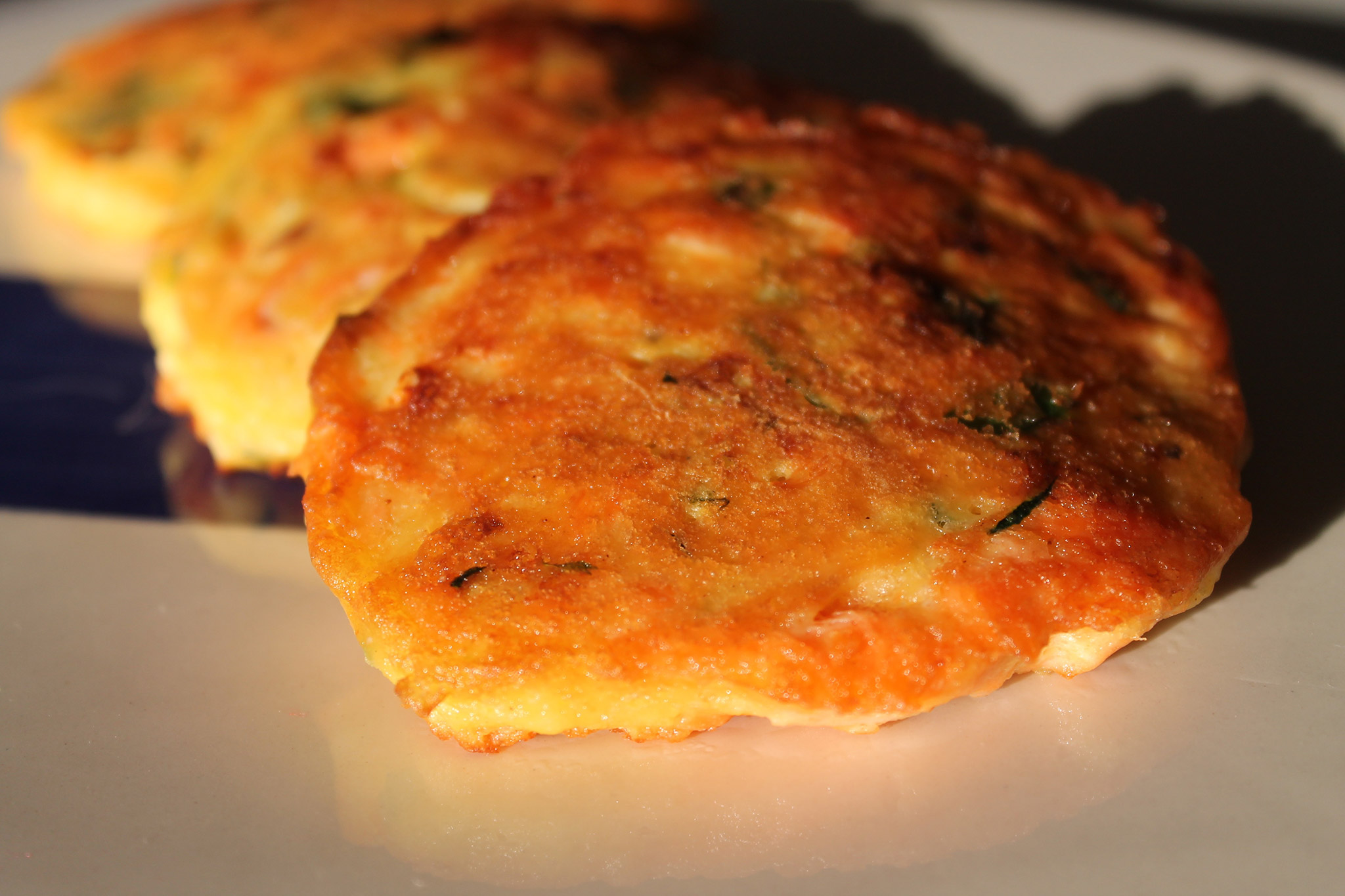 Fiona's Salmon & Zucchini Fritters
Fiona cracks the whip at Mt Cook Alpine Salmon with all things financial, which belies her sense of humour.
Fiona likes to buy some Mt Cook Alpine Salmon on a Friday to have in the fridge for when people come over in the weekend. She also works largely from her garden and with fruit and vegetables given to her by friends. On the day we were with her we got to enjoy Black Boy peaches, Meyer lemons, fresh chillies from her hot house and the abundance of the vegetable garden.
She was harvesting the last of the season's zucchini, "I have to chase them to stop them turning into marrows" and picking scallopinis – "…take the tops off, hollow them out and stuff them with a rice mix."
Fiona's recipe was for some ethereally light salmon and zucchini fritters which she describes as "perfect for leftover salmon." We would describe them as fantastically delicious!
Ethereal Fritters
Ingredients
190gm Mt Cook Alpine Salmon portion
3 tablespoons flour
1 teaspoon baking powder
Salt and pepper to taste
2 eggs separated
Grated zucchini
Chopped coriander
2 tablespoons coconut cream
100g Feta cheese
1 tablespoon soya sauce
Chopped spring onion
2 tablespoons sweet thai chilli sauce
Method
1) Bake salmon portion at 180C for 15 minutes
2) In a bowl putt 2 egg yolks. Whisk, add flour, baking powder and salt
3) Whisk eggs whites until stiff then add to mixture
4) Add flaked salmon, grated zucchini, coriander, coconut cream, spring onions and crumbled feta. Lastly, add chilli sauce
5) Mix well, if too stiff add milk
6) Shallow fry in rice bran oil until bubbles form on top. Flip and remove from pan to a paper towel
7) Arrange on platter with dipping sauce in a separate bowl